-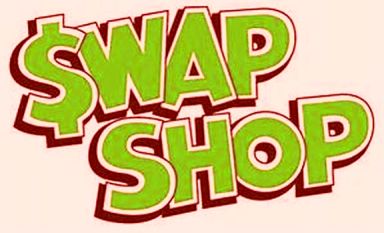 The purpose of this 'buy, sell, or trade page' is to facilitate moving radio equipment around and putting it back into use.
To preserve it's effectiveness the following rules will apply:
1) Items will be accepted for listing during a listing period of one (1) month at which time all unsold items will be removed.
2) If a relisting is desired then the items must be resubmitted with any changes in price.
3) All items will require valid contact information either a telephone number or email address.
4) Submit ad(s) 25 words or less per item to the webmaster (email) it will then be reveiwed, possibly edited and uploaded weekly on Friday.
5) Webmaster MUST be notified (email) as soon as an item has been sold. Failure to do so may incur an inability to list in the future.

---
Johnson Viking Ranger II transmitter
National NC-183D receiver
Contact: Richard Kidder W6JRU @ 707-677-3573


---
ISO Older Style Tube HF Gear in the $200_$300 range
Bruce AI6XK email


---
ISO a CW practice buddy and maybe kit construction tips
Marc KM6NHH email


---
ISO a fiberglass whip 60" or longer with a 3/8-24 threaded mount
Soulin KK6VLV email


---
ISO a EF12 tube for a friend
contact: Rich @ 816-213-6181


---
ISO 2M Yagi Antenna
Chuck WA6OEF email
---
ISO 2M gear for a 91 year old ham who would like to be able to get in on the local repeaters.
You can contact her at 707-995-0543 or Diana KI6WFS email


---
ISO Antenna switch
Call Jay 831-251-4145


---
Mini Macs Macbooks $100 - $200
(2) Hitachi projectors CP-X2020 with power and VGA cords
Call Scott 707-702-1759


---
ISO broken amps CB amps
Contact NOEDS on Countywide, 146.775Mhz or 223.500Mhz


---
ISO UHF/VHF HT
WA6JBK email
---
ISO 5 pin socket that would fit an 807 tube.
WB9NJS email
---
Misc. VHF and UHF antennas homebrew and commercial
1 2m and 1 70cm, M squared, eggbeater circularly polarlaized antennas - $250