-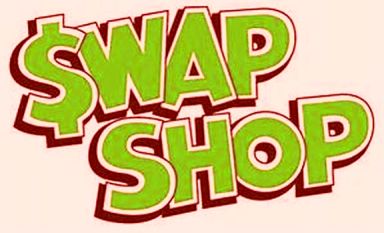 The purpose of this 'buy, sell, or trade page' is to facilitate moving radio equipment around and putting it back into use.
To preserve it's effectiveness the following rules will apply:
1) Items will be accepted for listing during a listing period of one (1) month at which time all unsold items will be removed.
2) If a relisting is desired then the items must be resubmitted with any changes in price.
3) All items will require valid contact information either a telephone number or email address.
4) Submit ad(s) 25 words or less per item to the webmaster (email) it will then be reveiwed, possibly edited and uploaded weekly on Friday.
5) Webmaster MUST be notified (email) as soon as an item has been sold. Failure to do so may incur an inability to list in the future.

---
ISO Dual Band Mobile Rig
Nick KJ6IFS email
---
2 National NC-183D receivers
Harvey Wells transmitter
2 Gonset Communicator; 2 meter rigs
Kenwood FT-430
Icom IC-756 Pro II
Len WA6KLK email or find him on the air.


---
Paul KE6NVU; SK Sale
I received this in the HARC (Humboldt County) Newsletter SK Sale Page


---
Electrical Engineering text books Make me an offer
A-C Circuit Analysis by Thompson, published by McGraw-Hill in 1955, near perfect
Active Networks by Rideout, published by Prentice-Hall in 1957, poor cover, inside OK
Automatic Control Systems Technology by Sante, published by Prentice-Hall in 1980, near perfect
Calculus and Analytic Geometry by Thomas, published by Addison Wesley in 1953, much used cover
Electric Machinery by Fitzgerald and Kingslwy, published by McGraw-Hill in 1952, title worn on spine, slight wear on cover
Many others available, including classic and modern Handbooks for Radio Engineers (Henney, Terman, IT&T)
John W6FQX email for a complete list or 707-459-6342


---
ISO Older Style Tube HF Gear in the $200_$300 range
Bruce AI6XK email


---
ISO a CW practice buddy and maybe kit construction tips
Marc KM6NHH email


---
ISO a fiberglass whip 60" or longer with a 3/8-24 threaded mount
Soulin KK6VLV email


---