-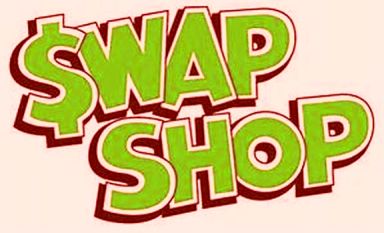 The purpose of this 'buy, sell, or trade page' is to facilitate moving radio equipment around and putting it back into use.
To preserve it's effectiveness the following rules will apply:
1) Items will be accepted for listing during a listing period of one (1) month at which time all unsold items will be removed.
2) If a relisting is desired then the items must be resubmitted with any changes in price.
3) PLEASE notify webmaster (email) as soon as an item has been sold.



---
Wanted - a 2 meter omni antenna
Melissa KM6SHL email
---
\


Ameritron AL572 HF amplifier outputs 1300 watts - $1000
Contact John, KF6JNZ at 707-341-0153. This number ACCEPTS TEXTS ONLY.


---
Wanted a 2M or dual band mobile rig.
Nick KJ6IFS email
---
RG8 coax(donated by K7WWA)
Len will make up lengths for new hams setting up stations with teflon core, silver plated PL259 fittings on both ends and a barrel - $10
Len WA6KLK email


---
Computer power supplies and 14 gauge romex wire suitable for making wire antennas free to a good home, no scrappers.
Wanted - batteries for a solar power system.
Scott AF6MQ email


---
Communications Power SWR/PWR meter for HF frequencies, model WH1000 - $45.
Yaesu microphone model MH-1B8 - $45.
Filmore regulated power supply 12VDC at 3 amps continuous
Contact Jim W6JRC 707-272-4366 email


---
110 - older telco nicad batteries.
Bruce KM6STL email
---