Saturday July 16th was warm and calm on the coast. The exam started at 2:15 with 5 testing for either their license or an upgrade. Ken KE6WC, Jan KM6G, and Joyce KJ6ZVS donated their time to be there for the exam. The great news is that no one left dissapointed, 3 passed the test for their Technition license and Erif KI6GGD, and Chris KK6PDU earned their General Class!
The party of about 25 then moved a few miles up Albion Ridge to Jonathan's garden for a wonderful afternoon HAM-BQ. We were treated to hamburgers, brats and terrific potluck fare along with lots of conversation and an exchange of ideas.
Left: Jonathan KK6RPX and Chris KK6PDU are talking to two new HAMS (Blake & Dennis) that just passed the exam. Center: Jan KM6G and Chris KW6H enjoying the afternoon. Right: Rio KK6RPW, supervising everything.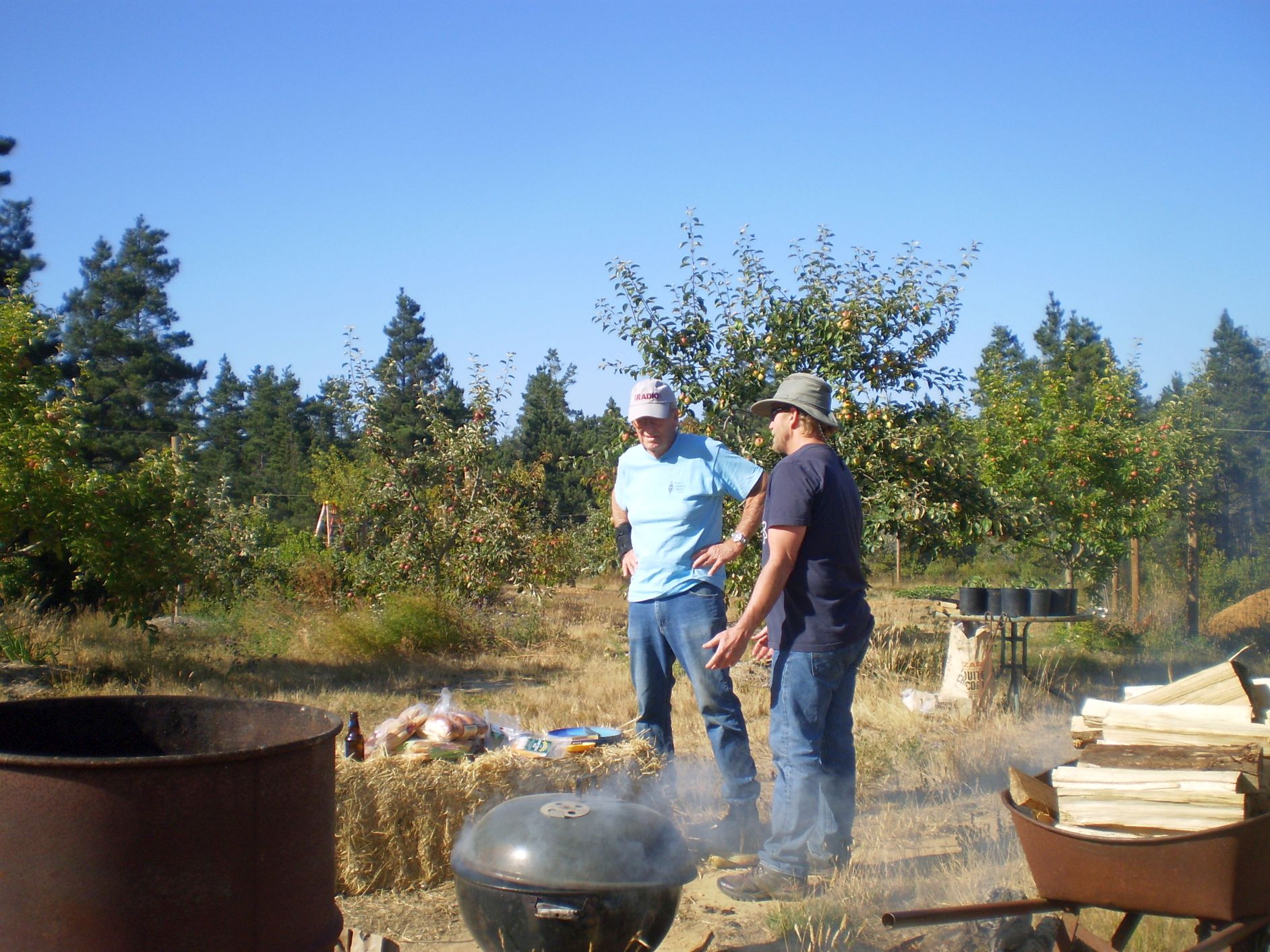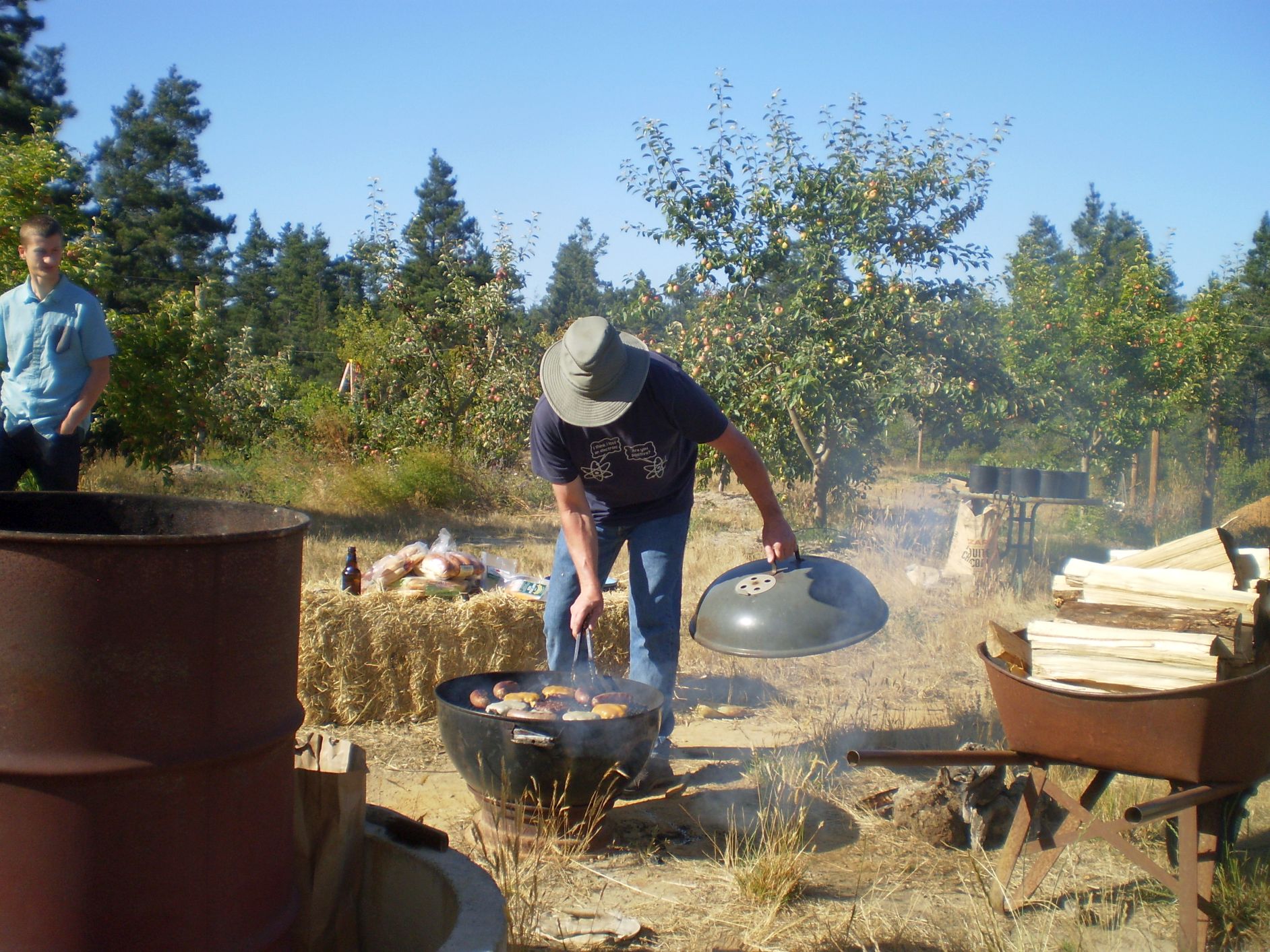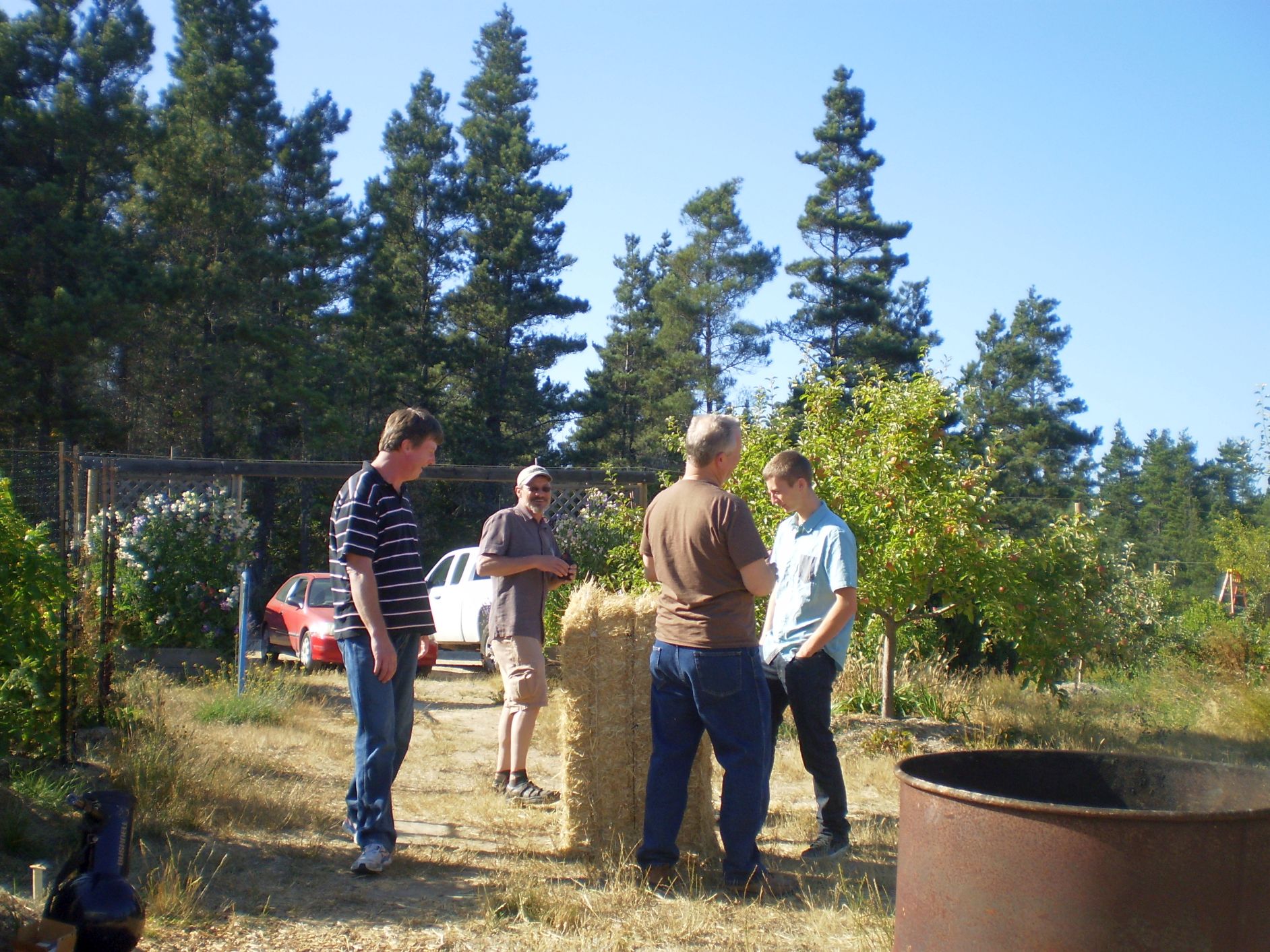 Left: Bob KH6AS talking with Jonathan KK6RPX. Center: Jonathan KK6RPX BBQing with Blake looking on. Right: Rich N0JUK giving insight to New HAMS (Blake & Dennis) with Chris KK6PDU.
Newspaper Article - Field Day 2016
Both The WIllits News and The Ukiah Daily Journal ran this article and photo's giving 'HAM' operators recognition for being ready for any emergency.
By: Loran Lewis

In September 2015, Mendocino County residents lost internet and cell phone use after a key fiber optic cable was cut just south of Ukiah. While various emergency services responded to handle subsequent problems, another key group of individuals were also called into action – the county's amateur radio operators. The "ham" operators, as they are also known, broke out their old-school broadcasting methods to ensure emergency communications were available. One member of the Willits Amateur Radio Society was sent to Frank R. Howard Memorial Hospital in Willits to make certain the facility had coverage. Meanwhile, the Mendocino County Amateur Radio Communications Service set up a central operating location in Ukiah to reach out to outlying areas of the county to determine if help was needed.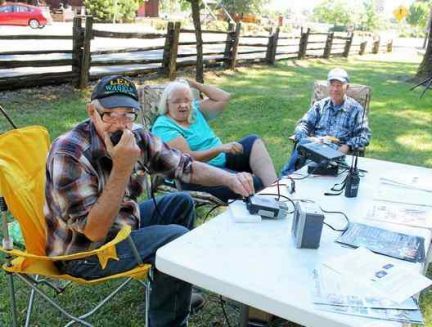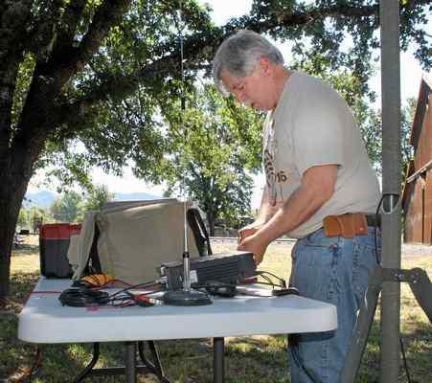 Leonard Gwinn answers a radio call during a public information presentation for the Willits Amateur Radio Society as part of the Little Lake Fire Department's fundraiser Saturday, June 25. Gwinn is joined by Joyce and Don Cader. Steve Turner sets up equipment in preparation for a field test day June 25 for the Mendocino County Amateur Radio Communications Service. Turner is president of MCARCS. Photos by Loran Lewis TWN

Both groups were in action during the weekend of June 25-26. WARS set up an information and recruiting table as part of the Little Lake Fire Department's Frontier Days fundraiser, and MCARCS was involved in a field test operation across the street at the Mendocino County Museum of History. The field day was part of a national event to demonstrate ham radio's ability to function reliably under most conditions from almost any location to create an independent communications network.

This year, the group contacted other radio operators as far away as Estonia, totaling around 88 calls exchanged during a 24-hour period, said long-time MCARCS operator Alan Spivak. Spivak, who is also part of the county's Community Emergency Response Team, also used his radio skills to assist during fires in Mendocino and Lake counties last summer. "It's practice for emergency communications," MCARCS Treasurer Nick Wharff explained. "We want to be able to set up in an outdoor location with what we have available." Group President Steve Turner added, "We need to make sure we can find all the pieces and all the batteries are charged" as he assembled the pieces on a nearby table.

MCARCS can be activated by Mendocino County Office of Emergency Services to provide an auxiliary communications system in case of natural or man-made disasters. Wharff said the operators can communicate with Sacramento, if necessary, and can relay information into and out of emergency centers. John Lemmer, MCARCS secretary, said he has been involved with the Red Cross for a number of years and joined MCARCS because "to me, it's a public service and an aid during disasters."

Across the street, Leonard Gwinn, WARS president, said it is important for amateur radio operators to keep their skill and knowledge levels current. "In a real emergency, you don't get to pick where you set up," he said from the public outreach table along with members Joyce Cader and Don Cader. The group members agreed that being involved with ham radio also provides enjoyment. "When we get up in the morning, we turn on the (ham) radio instead of the TV," Joyce Cader said. Along with emergency communications, Gwinn said being an amateur radio operator allows him to work on engineering skills, transmit full-color television signals and even talk to the space station. "Twenty years ago, I started talking to a guy in Japan," Gwinn recalled. "After a couple of years he invited me to visit his home." Don Cader, who said he monitors his radio most of the day, added, "A lot of guys are using Morse Code; they're keeping it alive."

The group said their members are getting older and they are hoping to attract younger members who see the advantages and enjoyment that being involved with ham radio offers. WARS meetings are held periodically at 11:30 a.m. on Saturdays at Old Mission Pizza, 1708 S. Main St., Willits. Information is available on its website at http://w6mmm.club/index.html. Information about MCARCS is available on its website at www.mcarcs.org. The regular McARCS meeting is at 6 p.m. on the first Monday of each month at the Sheriff's Training Center/EOC on Low Gap Road in Ukiah (odd months), or on the countywide repeater system (even months). An upcoming certification for radio operators is planned for mid-July; more information is available by contacting MCARCS. (TWN Reporter Kate Maxwell contributed to this story.)


Field Day
WARS held an 'informational' Field Day at the Recreaction Grove in Willits Saturday, June 26th. Signs were displayed, antenna's were set up and radios turned on to start what was a busy, warm day. The morning started off with a visit and 'thank you' from Sheriff Tom Allman and as the day progressed we had somewhere around 60 visitors that stopped by our table to chat and learn more about amateur radio. Brochures were handed out, questions were answered and then visitors were invited to visit the rear of the museum area to see more elaborate station set-ups by MCARCS.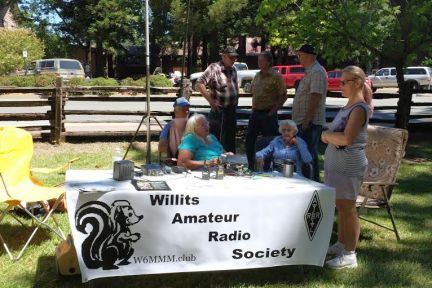 ... Photo thanks to Dave Imada K2KMA

Above: Len WA6KLK, and George K7WWA, are speaking with Tom Woodhouse, our local supervisor, while Don KJ6ZVR, Irma NA6I and Joyce KJ6ZVS are answering some questions from a visitor that stopped by.
The day became warmer and we chased the shade for awhile then wound the afternoon up with 'brats on the BBQ' as a cool breeze came up. Thank you to all that stopped by and helped or visited. All in all it was a successful day speaking to potential new operators, licensed operators that haven't been on the air for years and others that stopped by to say hello.
Willits Weekly on Field Day
Willits Weekly posted in Coming Events with the following misprint:
WAR at Amateur Radio Field Day on June 25
For over 100 years, Amateur Radio — sometimes called HAM radio — has allowed people from all walks of life to experiment with electronics and communications techniques, as well as provide a free public service to their communities during a disaster, all without needing a cell phone or the Internet. Field Day demonstrates HAM radio's ability to work reliably under any conditions from almost any location and create an independent communications network. Willits Amateur Radio Society will celebrate Field Day in the northeast corner of the Willits Recreation Grove, on Saturday, June 25 from 11 am until about 3:30 pm. We will have a table and radios set up primarily to acquaint the public with HAM radio and the many facets that make up the hobby. We also will have information on how to become licensed and get on the air. All are invited to stop and see what HAM radio is all about. – Joyce Cader KJ6ZVS, for Willits Amateur Radio


---
SDR Radio at WARS
June 4th, a meeting of WARS was held at Old Mission Pizza and 25 attended from across the county of which 1 represented Lake County. With everyone enjoying pizza, the meeting was brought to order by Len WA6KLK, asking for a treasurer's report to be given by Tim WB9NJS. Tim also gave a report on the Health Care Emergency Communications, how many facilities, volunteers and the overall results.
The new WARS banner and signs were displayed, and an offer of WARS business cards with callsigns made available by Joyce KJ6ZVS, if wanted.
Field Day possibilites were discussed with encouragement that if not participating, at least go visit one of the many sites available and support those that do participate. The possibility of a BBQ/potluck to be hosted by WARS locally was brought up to be held later in the summer. International Lighthouse Day was also mentioned for a nice time on the coast.
The WARS website has now completed the move to a new URL: http://W6MMM.club, and we now have a Facebook page under Willits Amateur Radio Society (check it out and feel free to share it).
Finally the meeting got to the topic of SDR radio, Jonathan KK6RPX, and Rio KK6RPW, spoke about their experiences building the radio kit, what they learned and how they felt. The radio, a small board encased in a box was passed around, I (KJ6ZVS) for one was surprised to see how simple the kit actually was, I had imagined something way more complex! The room was darkened and with the wall used as a screen, we were all treated to actually seeing how the software worked, and how it could be used to hunt out signals. Soulin KK6VLV brought in a SDR dongle that he has used and the conversation concluded with where and what could be attained for hardly any financial output.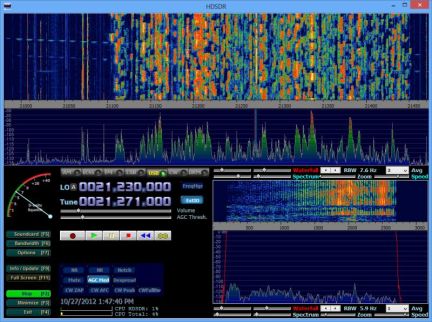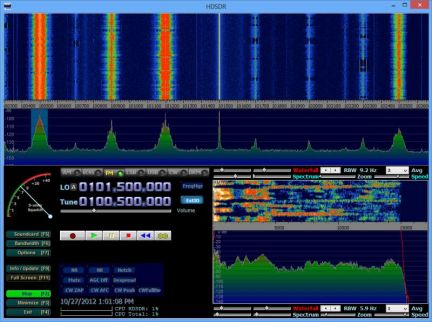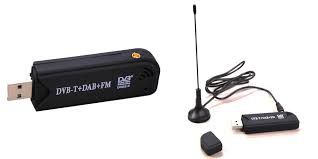 New members joined, and that brings the current paid membership up to 53. Interestly enough there were 7 YLs/XYLs present for this meeting. The popular raffle was held and then the meeting was adjourned.
---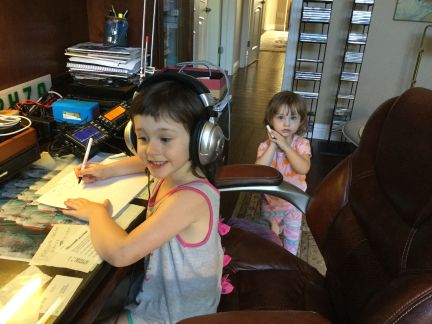 Meet the grandaughters of Paul K2HZO. While practicing CW, Paul left the room for a minute, admonishing his cute granddaughters 'not to touch the radio' and coming back he found the 4 year old had unplugged the earphones because she didn't like the noise but was writing CQ CQ CQ pretending that she was writing code while the 2 year old was using a calculator to talk to .... someone!
---