---
Covid-19
Tired of being at home? I am sure many of us have caught up on many things around our homes during this SIP time, but due to ongoing restrictions of gatherings we have been unable to plan meetings and/or BBQs. As many of you may have heard Old Mission Pizza has sold, I will be contaccting the new owners to ensure we will continue to have a meeting room when we can safely resume. They own Slam Dunk Pizza in Ukiah and are very community minded so I don't anticipate any changes.
I sincerely hope everyone is doing well, and if you find yourself needing assistance feel free to reach out and let us know.


---
WARS is an ARRL affliated club and therefore must continue to have the majority of their members also support the ARRL with membership. This is an organization that actively supports legistation for the benefit of amateur radio, currently trying to get legislation for HMOs to allow reasonable antennas. As a member you would be able to insure your radio equipment at a very inexpensive rate, get QST magazines every month with very interesting and informative articles, and support lobbying for the continued use and betterment of ham radio. WARS actually is able to have a liability insurance policy through ARRL that provides coverage for all of our activities and if we lose our ARRL affiliaton we lose that policy. Please consider joining ARRL and supporting all that they do for the radio community and at the same time help WARS to be an affiliated club.
ARRL's Mission Statement: To advance the art, science, and enjoyment of Amateur Radio.
ARRL is the national association for Amateur Radio in the US. Founded in 1914 by Hiram Percy Maxim as The American Radio Relay League, ARRL is a noncommercial organization of radio amateurs. ARRL numbers within its ranks the vast majority of active radio amateurs in the nation and has a proud history of achievement as the standard-bearer in amateur affairs. ARRL's underpinnings as Amateur Radio's witness, partner and forum are defined by five pillars: Public Service, Advocacy, Education, Technology, and Membership.
ARRL's Vision Statement
As the national association for Amateur Radio in the United States, ARRL:
Supports the awareness and growth of Amateur Radio worldwide;
Advocates for meaningful access to radio spectrum;
Strives for every member to get involved, get active, and get on the air;
Encourages radio experimentation and, through its members, advances radio technology and education; and
Organizes and trains volunteers to serve their communities by providing public service and emergency communications.

For more information: Arrl Membership


---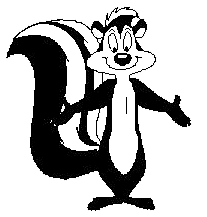 .
---
ATTENTION HAM RADIO OPERATORS
According to Bill Hillendahl KH6GJV, this is a positive step ... however until the law has been ammended, this is open to interpretation by all law enforcement officers. Carry a copy of this and if you are stopped be polite and show it to the officer but there is no guarantee that it will be honored.
Sent: Tuesday, March 28, 2017 8:23 AM
To: @CHP
Subject: Comm-Net: Enforcement of Section 23123.5 of the California Vehicle Code Enforcement of Section 23123.5 of the California Vehicle Code
To: All Commands
Reference: Action Required
Subject: Enforcement of Section 23123.5 of the California Vehicle Code

Effective January 1, 2017, Section 23123.5 of the California Vehicle Code (CVC) was amended by Assembly Bill 1785, which substantially expanded the scope of Section 23123.5 CVC, from simply prohibiting the use of a wireless phone to text while driving, to prohibiting holding and operating a handheld wireless telephone or an electronic wireless communications device while driving.

However, a driver may still use a handheld wireless telephone or an electronic wireless communication device while driving when:The handheld wireless communication device is mounted to a windshield (in compliance with Section 26708[b] CVC), dashboard, or center console in a manner which does not interfere with the driver s view of the road, and; The drivers hand is used to activate or deactivate a feature with a single tap or swipe of the drivers finger. Pursuant to Section 23123.5(f) CVC, the definition of an electronic wireless communications device includes, but is not limited to: a broadband personal communication device, a specialized mobil radio device, a handheld device or laptop computer with mobile data access, a pager, or a two-way messaging device. Section 23123.5 CVC does not apply to manufacturer-installed systems which are embedded in the vehicle,nor does it apply to an emergency services professional using a wireless telephone while operating an authorized Emergency vehicle, in the course and scope of employment.

For the purposes of Section 23123.5(f) CVC, a radio installed and mounted in a vehicle with a wired hand microphone (e.g., business band or citizen band [CB] radio) is not considered a wireless communication device, nor is it considered a specialized mobile radio device, and therefore is not subject to enforcement u nder this section.

This information will be added to an upcoming revision to Highway Patrol Manual 100.68, Traffic Enforcement Policy Manual, Chapter 5, Other Enforcement Issues.
CHP Headquarters/Office of the Commissioner/061/18227



---





Test Sessions




We have some members that are interested in getting their tickets and possibly an upgrade, so here are local test sessions found posted by using our zipcode at ARRL License Exam Sessions

Due to the Coronavirus outbreak, please verify that an exam session is being held from the website above.




---
We want to extend a huge 'THANK YOU' to Greg Glavich WA6RQX, for his dedication in maintaining and repairing all of the repeaters in the countywide linked system. HAMs from Humboldt County in the north, south to Sonoma County, and east to Lake County can regularly make contact and impart information. Without folks willing to put in hours of their time and energy not to mention funds, we that use the repeaters would be much more limited on VHF/UHF.
So ... if you hear Greg on the radio or happen to see him in person be sure to thank him for all his time and effort!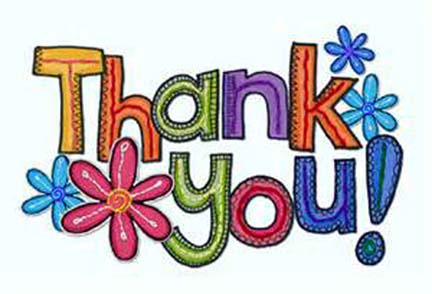 ---
Coffee Klatsches
Every Friday starting at 8:00 A.M. come to Lumberjacks; located at 1700 South Main Street, Willits. We are encouraging everyone to come out and enjoy some coffee, breakfast or just conversation and if 8 is a bit too early, come later! We are very casual with stating times and usually there until 10 or thereabouts.

For those on the coast, every Tuesday at 10:00 A.M. come to Angelina's, 400 South Main Street, Fort Bragg for breakfast, coffee or conversation.

Let's try to make one, all, or some, to meet and share ideas!